Happy Birthday, Mickey Mouse! That's right! Even Mickey Mouse gets birthdays and he's turning 90! Officially, known as the mascot of The Walt Disney Company, this mouse is quite possibly the most well-known character around the world. In 1928, Walt Disney himself created Mickey, in his first debut film, Steamboat Willie. Since his debut in the film, he has been a magical star ever since. For children today, he can be seen on the Disney Channel in Mickey Mouse Clubhouse or you can find him walking around at any of the Disney World theme parks. He's been beloved for decades by children and many adults, almost anything with his image on it sells immediately. That's why turning 90 is a pretty big deal, for the Disney community. For 90 years, Mickey has been loved by every family bringing nothing but laughter and teaching children about magic for many years. Like any birthday, Mickey Mouse has some special anniversary treats for those who cherish him every day. For children and adults everywhere, he represents joy, togetherness, excellence, and trust. Toddlers recognize Mickey Mouse and will play with anything that even looks like him. Adults also remember their childhoods with Mickey Mouse toys, Disney cartoons, and The Mickey Mouse Club. Many adults to this day even treasure his memory and have many one-of-a-kind, exclusive Mickey Mouse-themed memorabilia.
Our Top 3 Picks
Mickey & Minnie Birthday Parade

Our rating
24 pcs LEGO Duplo Set
Price:

See Here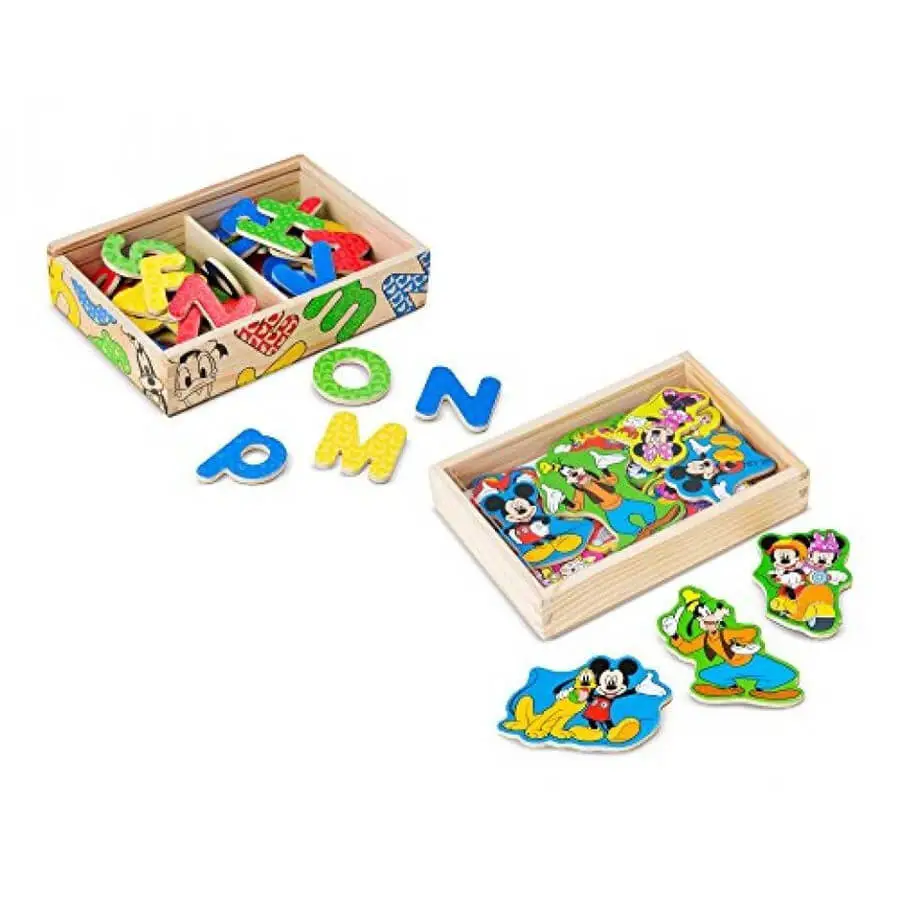 Mickey Mouse & Friends Magnet Toy

Our rating
High Quality Craftmanship
Price:

See Here
Disney Mickey Mouse Plush Toy

Our rating
Original Disney Merch
Price:

See Here
The Best Mickey Mouse Toys for Kids Reviewed
LEGO Disney 10597 Birthday Parade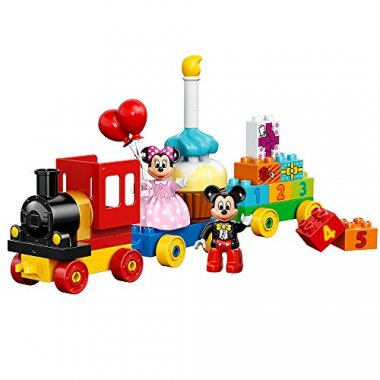 Melissa & Doug Disney Magnet Letter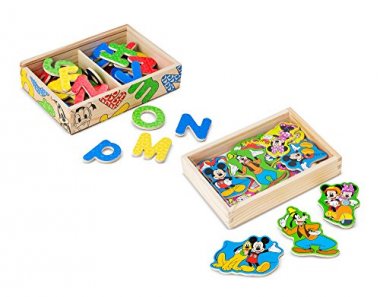 Fisher-Price Fly N Slide Clubhouse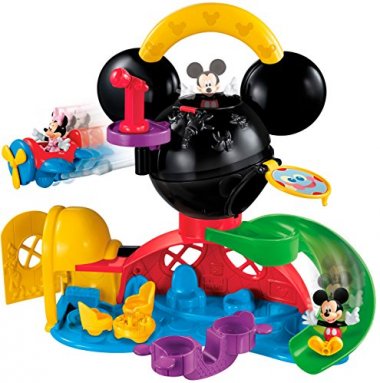 Fisher-Price Clubhouse Pals
Melissa & Doug Clubhouse Wooden
Just Play MMCH Hot Diggity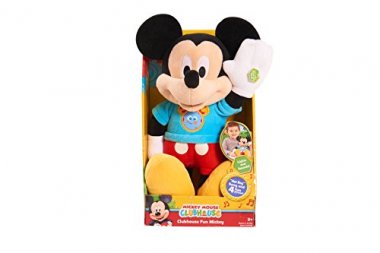 Melissa & Doug Wooden Chunky Puzzle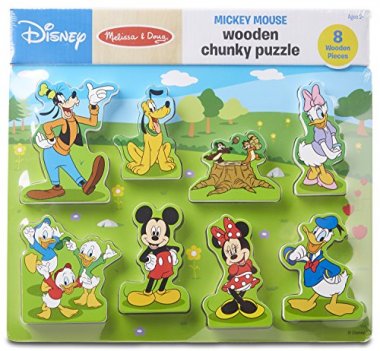 Criteria Used in Evaluation of the Best Mickey Mouse Toys
Skills or Benefits of the Toys
Each toy on our list is specifically designed for toddlers and young children. It also will give them a sense of security or well-being. These Mickey items will help your child improve their motor, concentration, verbal, finger dexterity, imagination and confidence abilities, among others. Although toys are meant to be fun to play with, they do have the ability to help enhance learning skills tremendously. By having multiple textures to touch and explore, it can help your child physically and mentally so that your child can excel in life later on.
The durability of the Toys
All of these Mickey Mouse toys were of course intended for babies, toddlers, and younger children. While Mickey is beloved by all, manufacturers created with this age group in mind with durability mainly because of how aggressive some can be. Toys for this group must endure chewing, pulling, beating and crushing so they must last longer. The plushes on our list have quality, strong stitching, and resilient fabrics. Much like how all of the wooden toys are constructed of the highest-quality wood and will last for a long time. Although young children are small, they do put their toys through plenty of abuse with active, everyday play. These Mickey Mouse items are quality-made and enduring and your child is sure to love them.
All Toys Are Unisex Items
Boys, as well as girls, can play and enjoy anything and everything that's Mickey Mouse-related. None of the toys listed above are for one specific gender. Most, if not all, of Disney's toys for young kids are intended for any gender. They want every parent and child to feel welcome to purchase and enjoy their creations because every child was thought of during the design process.
Authentic Disney Items
Naturally, featured Mickey Mouse toys must have some evidence of Mickey on them, and all of these do that wonderfully. Whether it is just a picture of simple design on the toy, Mickey is there to represent Disney at it's finest. Some of these toys have Mickey as a figurine that is included as part of the set or as in the case of the big plush Mickey Mouse, he's the whole toy by himself and ready to go on an adventure with your tiny tot. All of the items are genuine Disney designs, even though some do not say so specifically. Mickey Mouse is Disney's trademark, and he is proudly on or included in every toy listed.
FAQ
Frequently Asked Questions
Q: Does the Mickey Mouse Activity Toy play music and is it machine washable?
A: No, the toy does not play music. That would be a great addition to this toy, as it is for babies and would be perfect to lull them asleep. Yes, it is machine washable and quite durable. It will certainly last a long time.