Ever since Icarus decided to build his own bird-wings and fly towards the Sun, man has continuously pushed the envelope of technology to bring him closer to being able to fly as free as a bird. The only way we can help cultivate this passion is by giving children the best flying toys we can every find. You don't have to scour the internet to find the top 10 flying toys for kids as we've already done that just for you.
Our Top 3 Picks
Tenergy Syma Helicopter

Our rating
Full 3 Channels
Price:

See Here
Syma GyroQuadcopter

Our rating
+HD Camera
Price:

See Here
X-zylo Flying Gyroscope

Our rating
Ages 8+
Price:

See Here
Age Range: At least 14 years old
Quadcopter with HD Camera
Age Range: At least 14 years old
Age Range: At least 8 years old
Flying Saucer with Hand Launcher
Age Range: At least 5 years old
Remote Control Flying Shark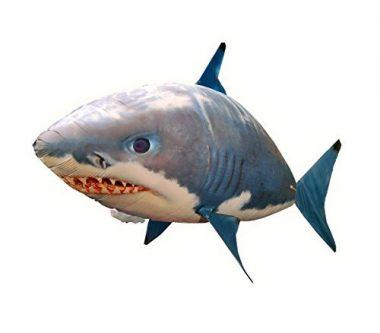 Age Range: At least 8 years old
Fairy Princess by Flutterbye Fairy
Age Range: At least 5 years old
Rovio Angry Birds Air Swimmers
Age Range: At least 6 years old
Predator Mini RC Helicopter Drone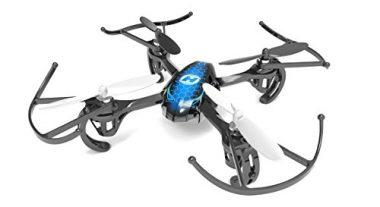 Age Range: At least 14 years old
Age Range: At least 5 years old
Age Range: At least 4 years old
Criteria Used In Evaluation for The Best Flying Toys 2018
In spite of the written reviews of parents, we also consider what is not being said or written!  What is most important in all of the toys that we review and suggest, is the family component and interaction.  Is this a product that the whole family can interact in, bond, and become closer?!  A main aspect of that touches on creativity! It's almost taken for granted that every toy is geared towards a child's creativity, but then no one considers how creative parents have to get and become when dealing with their children.  Although, maybe an obligation, this shouldn't be a task or a chore.
We found as many products as we could that had a cross-generational appeal.  Luckily, the fascination with flying and gadgets know no age range.  Parents, siblings and friends can get as creative as they want to with this!  With aerial camera technology, any scene can be devised for a story or event.  Naturally, when it comes to all the major holidays a few of our products can come in handy — the flying saucer being a no-brainer for Halloween.  You can even build an obstacle course for low-flying acrobatics to test out some of that gyroscopic action!  The products speak for themselves and the possibilities are only as limited as you are!
Basic Research
Since the Wright Brothers had made their first forays into flight by 1903, humans have never looked back!  The fascination with flight has been within the collective imagination from the beginning.  Not just with the observation of birds, but also man's desire to harness this power and ability.  Think of the myths of Pegasus; flying dragons and fairies.  What do some these things have in common?  At some point, we as humans climb on the backs of these winged creatures and they take us on an adventure!
Since that first flight back in 1903, almost every one has had at least one experience on a plane.  A few others have taken things more into their own hands, taken flying lessons and acquired pilot's license.  Some of the more bold, prefer to skydive! Regardless, this is the new paradigm!
The research points to how these products engage the collective imagination and even tap into something more primal — the desire to understand how things work and to get to the bottom of it, if at all possible!  The fantastic imagination and the technical one are really not that far apart.  Without mathematics and STEM flight would not even really be possible for us! These products cover both bases as an introduction, an intermediary, and just one step up from the fairies and Pegasus; keeping it all real within the collective consciousness
What Determined The Top Flying Toys in Our List
There are many different kinds of vehicles or toys that fly. From balloons to gliders to gyrocopters to kites to radio controlled airplanes and a whole lot more. Choosing which ones among these flying toys can be a real headache. Nevertheless, we were able to create a list of what we consider to be the top ten flying toys we can ever give to our kids this Christmas, for their birthdays, or even on any other special occasion. Here's how we did it.
First, the design technology had to be considered. It may have a very simple design but if it truly functional then we'd definitely consider it. However, the technology must also be safe. Majority of today's toys, especially those that fly, are full of electronic parts and components that may pose a certain degree of safety risk for very young children. This also speaks about the complexity of the toy. The more features it has, the more electronic components it has, the more complex it becomes, and the more challenging it becomes for the kid to be able to maintain it.
This brings us to our second consideration. Since these toys are generally designed for kids, we would definitely want them to benefit from these toys in terms of their physical, mental, cognitive, emotional, and social development. Technically, we examined each feature that the flying toy has and tried to determine what developmental benefit it can bring to children.
Next, we also considered the words of parents as well as other consumers who have already tried the toy. The toymaker's reputation and credibility was also considered. They must have a long history of good quality and developmentally beneficial products.
So, this is how we ended up with the ten best flying toys you can ever get for your child this coming Yuletide season.
Benefits of Flying Toys to Kids
We already know that toys play a big role in children's physical, psychological, emotional, and social development. And while flying toys may look like any other object that we throw into the air, this action alone already has developmental implications. If you're wondering how flying toys can benefit children, read on.
Enhances imagination – Kids will always be fascinated by things or events that man is incapable of doing. True, we can ride airplanes but we cannot fly ourselves. This spurs children's imagination thinking what it would be like if man had the power of flight in the same way as birds.
Builds motor coordination and strength – Throwing flying toys into the air helps develop the muscles of the arms. Controlling them with a device will also require dexterity as well as the excellent coordination between what the eyes see and how the fingers manipulate the controls. There's simply more to it than just holding onto the remote controller.
Improves social skills – Flying any of these types of toys is a lot more fun if shared with other kids. This provides the opportunity for children to develop their social interaction skills which can also help improve their language and communication.
The Bottom Line
Flying toys are not really just for kids as they can be great stress-busters for adults as well. Our top 10 flying toys can help you decide on which to get for your kid and the rest of your family.
FAQ
Frequently Asked Questions
Q: Do all of these flying toys need to be registered with the FAA?
A: Obviously, anything flown indoors does not! And, probably not the helium products, which it is highly recommended should only be for indoor use, due to navigational issues brought on by air pressure changes.  Drones, helicopters and quadcopters are a different story!  The models that we deal in are below the 50lb weight limit for registration.  Rules also apply that it not fly above 400 feet, be used for recreational purposes only, not be near any emergency or disaster areas; and, if it is flown within 5 miles of an airport, the user reports its use to Air Traffic Control.
Q: Will these products help my child develop an interest in STEM?
A: There is a strong possibility that it may! A few of these products can definitely be classified under the heading of "gadgets" rather than toys! They still appeal to the imagination, but a different aspect of it. An early interest in flight and things mechanical can lead to an interest in engineering. Once that happens, the sky's the limit, so to speak! From engineering, to astrophysics, to simply acquiring a pilot's license in adulthood, toys and gadgets can only do half the job at most, the rest is for you as a parent to foster them in wherever their passions lead.
Q: Is it easy to get replacement parts for some of these toys, or do I have to buy the product again?
A: We suggest that you contact the manufacturer over this. Quite a few will work with you on this and send replacement parts. Or, they might send you a new item for free. There is one example of a review for the Holy Stone Predator Copter drone, where the buyer had a part that was broken. In this case, he simply contacted Holy Stone and told them the issue. They sent him a new item, free shipping and told him that he could use the old item for spare parts.  If you're handy enough, you could try repairing any item yourself through tutorials and shopping at electronics stores. It will require some leg work and an additional investment, though.
Q: I like the Angry Birds cartoon, but what if my kid finds them lame?
A: Luckily, that's not the only option William Mark products offers! You've already seen that they have a Shark balloon product, as well! They have a product line that includes air swimmer fish from Disney's Little Mermaid, a Bass, you name it! We understand that trends change, that's why we do our best to stay on the cutting edge of what those might be. Sometimes, things are quick to change, other times slow! We are confident that kids can find novelty even in the things you think aren't as cool anymore.
Q: Can there be any other uses for the Chuck it Flying squirrel other than a fetch toy?
A: Sure there is! Practically speaking, we may only see it as a doggie fetch toy, but it can be used as regular frisbee-like device! It is small for a child to use as a first frisbee. The rounded silicone corners make it pretty safe and the curved ends that make it easy to pick up, are just perfect for small hands.  Luckily, the aerodynamic features don't require too much strength for this to take flight.  Even the fact that it floats can be to an advantage.  In addition, the cartoon motif will keep him or her entertained.
Q: It seems there's a big difference from the charging time to the flight time, is there any way I can even out this ratio?
A: There may be! But, we aren't completely sure how! The suggestion would be to talk to the manufacturer and do your own research. Sometimes, it could be as simple as charging the toy longer to gain a longer flight time. If the product is battery operational, you can always invest in batteries with a greater than average strength and life. The more technically minded can possibly switch out battery packs. The most certain answer is to upgrade at some point to a more energy efficient line, as well!