28 Weeks Pregnant: Symptoms and What to Expect
Your Growing Fetus at 28 Weeks
You're officially in your third trimester. Get it, Girl! Your baby is 14.8 inches, which equals out to be the size of a bowling pin.
Let's take a look at what your little eggplant is up to this week
Your baby can now dream!
As your baby continues to take up more space, they are beginning to settle into a heads down position.
Your baby's brain and neurons are developing rapidly.
They are now able to understand the sounds around them.
Pregnancy Superfood for Week 28
This week's superfood is Greek yogurt. Pregnant women are advised to eat around 50% more protein than women who are not pregnant. Yogurt is high in protein, especially Greek yogurt which makes it the perfect on the go snack for pregnant women.
Healthy bacteria, also known as probiotics, are jammed packed in yogurt. Probiotics reduce the risk of early labor, allergies, and prenatal infection. Greek yogurt has vitamin A which will aid in the development of your baby's eyes.
The calcium in yogurt will provide you with 10 perfect of your recommended daily intake. The protein in yogurt will give you a boost of energy while also aiding in the development of your baby. Grab a yogurt for breakfast.
Get fancy and throw fresh fruit or granola on top. You can also make smoothies with Greek yogurt. Here are a few recipes using Greek yogurt that will surely leave you satisfied.
Breakfast Berry Enchiladas:
Ingredients:
whole wheat tortilla
Greek yogurt
berries of choice
cinnamon
nutmeg
almonds
How to Prepare:
There are no measurements for this recipe because it is all based on your preference.
Fill the tortilla with Greek yogurt.
Add the berries of your choice, we recommend raspberries.
Throw on some almonds and top with cinnamon and nutmeg.
Mac and Cheese:
Ingredients:
4 ounces whole wheat macaroni
¼ cup grated parmesan
⅓ cup nonfat Greek yogurt
½ cup onion garlic puree
1 cup reduced fat cheddar, shredded
½ teaspoon of dry mustard
cayenne pepper
How to Prepare:
Begin by preheating the oven to 425 degrees.
While the oven is preheating spray an 8 by 9-inch pan with cooking spray.
Fill a pot with water, add salt, place it on the stove and bring it to a boil.
Cook the macaroni according to the package.
In a small saucepan bring the mustard, a pinch of cayenne, and the onion garlic puree to a simmer.
Keep the small saucepan over medium heat and stir often.
Stir in the cheddar until it has melted.
Remove it from the heart and stir in the yogurt.
Drain the macaroni and toss it in the cheese sauce.
Pour the mixture into the baking dish, put it in the oven and allow it bake for 10 minutes.
Creamy Tomato Soup:
Ingredients:
1 tablespoon Olive Oil
1 cup whole wheat orzo pasta
½ cup chopped onion
2 cloves minced garlic
2 bay leaves
3 15 ounce cans of diced tomatoes
½ cup greek yogurt
¼ cup fresh basil, chopped
1 teaspoon brown sugar
1 15 ounces can vegetable broth
How to Prepare: Heat the olive oil on the stove over medium heat in a large pot. Add the onion and garlic and cook for about 5 minutes or until tender.
Add the bay leaves and stir. Add the tomatoes and vegetable broth. The brown sugar and fresh basil are now ready to be stirred in. Simmer on low for fifteen minutes. Add salt and pepper to taste.
You can also season this soup with red pepper flakes. Remove the bay leaves and pour the mixture into a blender. Blend everything and then stir in the Greek yogurt and the orzo pasta.
Top Tip for Week Twenty Eight
Now that you're in your third trimester, your OB is going to want to see you biweekly. It may be easier for you to remember if you schedule the appointments on the same weekday every other week.
For instance, an appointment with your OB may be the perfect way to combat Monday blues. Scheduling them on Fridays is always a good start to the weekend.
Keep a planner or mark your calendar on your phone to help you remember because pregnancy brain is real! Keeping the calendar on your fridge will also help your partner keep track of the appointments.
Inspirational Message of the Week from Already Moms
" Birth is about making mothers….strong, competent, capable mothers who trust themselves and know their inner strength" – Barbara Katz Rothman
Big Efforts from your Co-Creator
Your gorgeous lady is now in her third trimester. The good news is the delivery date is approaching fast. The bad news is a lot of the horrible symptoms from the first trimester are returning, and her calendar will be full of doctor appointments.
You know what that means right? To make it a little more clear, your calendar will now also be full of doctor appointments. You get to go with her. No complaining, just be the loving supportive partner that we know you are!
This Art of Allowing
With your due date right around the corner, we understand that you might be feeling a little stressed and pressed for time. Take some deep breaths and calm down. You have plenty of time. Allow yourself to rest, you need it and it is important for the baby as well. Also don't be afraid to utilize your support system. Your partner is fully able to paint the nursery.
Pregnancy Symptoms of Week Twenty-Eight
Unfortunately, some of those horrible symptoms from your first trimester are returning. Try to remember that you're close to the finish line. You got this!
Sciatica: Your uterus is putting pressure on the sciatic nerve and causing you to feel a tingling sensation in your back. You could also feel shooting pain or numbness. This is common during pregnancy. Try a warm compress to ease the pain.
Fatigue: Guess who's back? You're going to be hit hard with fatigue. It's no surprise since your body is developing a human inside of you. Progesterone levels will be raging inside of you, thus making you feel more sluggish than you have been. Going to bed earlier and taking naps will help you feel more rested.
Shortness of breath: Your little one is crowding your lungs and diaphragm. Take breaks to catch your breath.
Aches: Pregnancy is taking a toll on your body and your hormones are going crazy. You will more than likely be uncomfortable most of the time and you may experience aches and pains. A little exercise may soothe your pain.
Frequent Urination: As your uterus continues to expand you will feel like you've spent most of your day in the bathroom. Don't let that stop you from drinking LOTS of water.
Lactation: If you see a yellowish substance on your bra or shirt, that's colostrum. It's your baby's first food. Don't be alarmed, it's normal.
Braxton Hicks Contractions: You may have felt these in previous weeks but they are getting stronger and more frequent. If the contractions continue to get closer and don't seem to be stopping call your doctor ASAP, you could be going into preterm labor.
Your Body will Change and It's Necessary
Your fundal height should be around 26 to 30 centimeters. If you're in that range your baby's growth is right on track and they are laying in the correct position. Your brests may be leaking, but it's totally normal. Your breasts are preparing for your little one's arrival.
Our Recommended Remedy for Week 28
As you're starting to prepare for the arrival of your mini-me, we strongly recommend starting a stockpile. Creating a stockpile of basic necessities will come in handy after you deliver.
By now you probably have started gathering stuff for the baby, things like diapers, baby powder, and wipes. Have you thought about stockpiling things for you and your partner? Load the freezer up with frozen vegetables and quick meals you can make when you're too tired to cook.
Stock up on laundry detergent, stain remover, and dryer sheets because you will be doing tons of laundry. Remember to get baby friendly detergent. Toilet paper, pads, lotion, soap, and hair care products are all good things to stock up on for your bathroom.
You're going to have your hands full, so stock up now so you have nothing to worry about later.
Our Best Advice to Soothe The Uncomfortable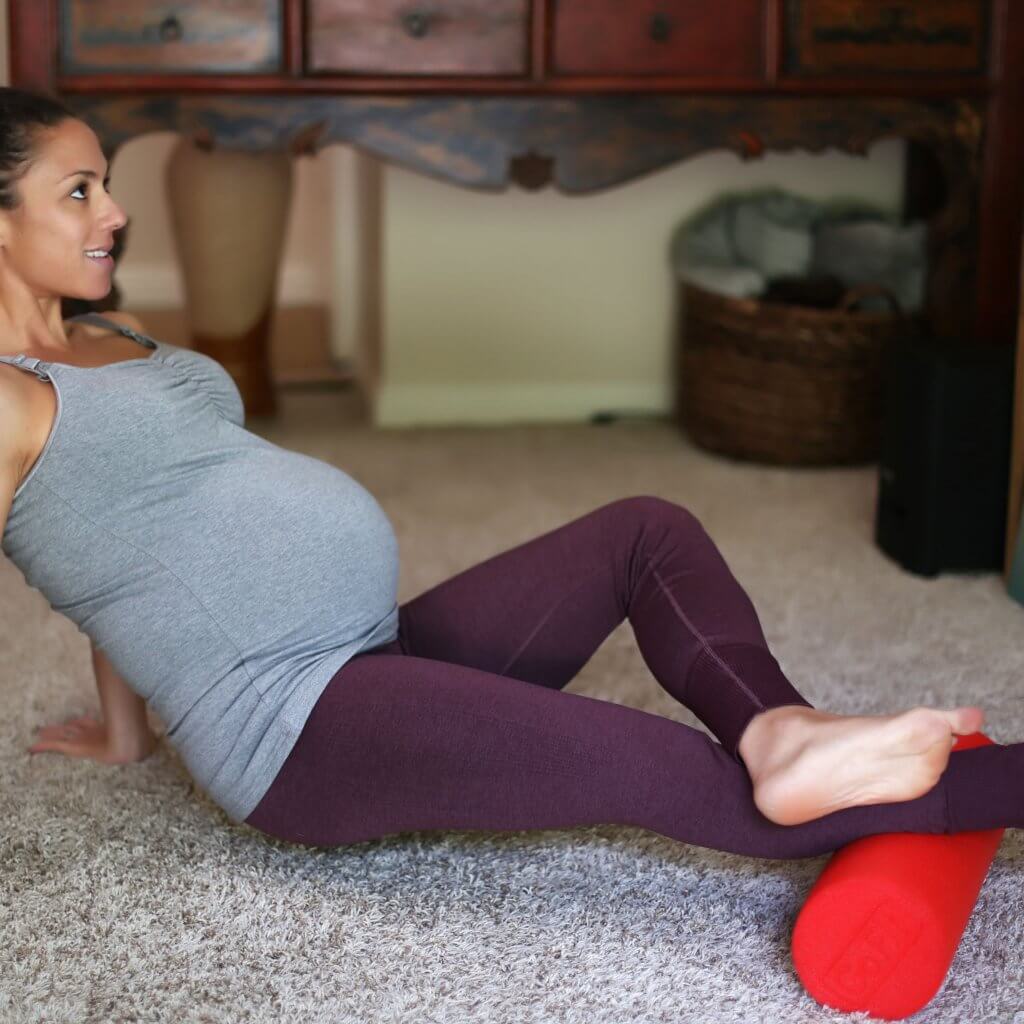 In the third trimester, you may find yourself uncomfortable most of the time. Here are a few tips on how to get comfortable. Instead of slouching forward keep your back straight.
Good posture will give your baby and your lungs some room while also easing your aches. When you feel your little one kick, try not to tense up. Relax into their movements, because tensing your muscles will make you uncomfortable.
Tennis balls and foam rollers are great for relaxing tight muscles. They may also aid in preventing cramps. Pregnancy belts provide support and will reduce back pain. You may feel a little more pep in your step while wearing one as they make it easier to walk and rise from a seated position.
Going to the bathroom when you feel the urge will relieve pressure and discomfort. Try not to hold it. As always, stay hydrated and remember to exercise.
Preparation for Motherhood
Week-by-Week Pregnancy Guides
1 Week
2 Weeks
3 Weeks
4 Weeks
5 Weeks
6 Weeks
7 Weeks
8 Weeks
9 Weeks
10 Weeks
11 Weeks
12 Weeks
13 Weeks
14 Weeks
15 Weeks
16 Weeks
17 Weeks
18 Weeks
19 Weeks
20 Weeks 
21 Weeks
22 Weeks
23 Weeks
24 Weeks
25 Weeks
26 Weeks
27 Weeks
29 Weeks
30 Weeks
31 Weeks
32 Weeks
33 Weeks
34 Weeks
35 Weeks
36 Weeks
37 Weeks
38 Weeks
39 Weeks
40 Weeks
Most Read