In a digital world virtual reality and devices that are used to interact with this environment are becoming more and more popular among teens. Everyone is trying to get in on the action and virtual reality headsets have become a popular way of interacting in the virtual world. As it gains more and more popularity the devices are becoming better. The 360-degree are available in a variety of different styles and price ranges.
As the market for these virtual reality headsets gains more popularity among teens it is hard to know what to buy. The market is also somewhat new so it can also be hard to pick and choose what type of headset to buy. We have compiled a list of the Best Virtual Reality Headsets for Teens.
These headsets can give them the part of the augmented reality that everyone is looking for. They range in all prices and styles. Each headset offers different features. The offers can use a smartphone and can be very cost-effective or the system can be all inclusive and be the best on the market making it a more expensive investment. Whether the choice is the best on the market with a self-standing system and hand controls or a headset that works with a smartphone they are all able to provide a virtual reality environment that entertaining.
The Best Virtual Reality Headsets Reviewed in 2018
VR Headset for iPhone and Android Phones By Bnext
Oculus Go Standalone VR Headset – 64GB
Oculus Rift + Touch Virtual Reality System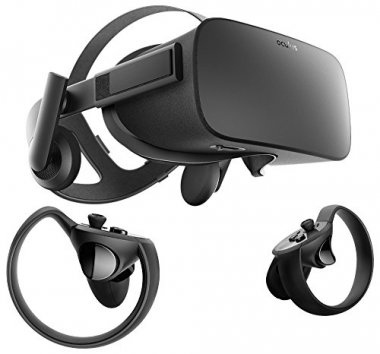 HTC VIVE Virtual Reality System
Grantek Virtual Reality Headset
Samsung Gear VR w/Controller (2017)
Lenovo Mirage Solo with Daydream
2017 GenBasic Folding Headset – Light 3D Viewer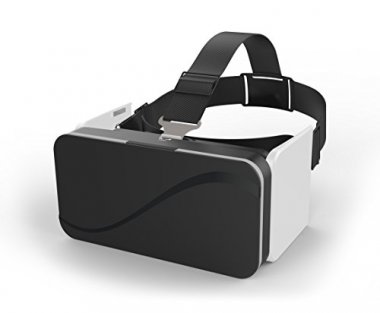 Pansonite 3D VR Glasses Virtual Reality Headset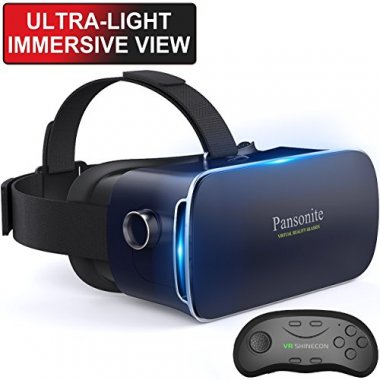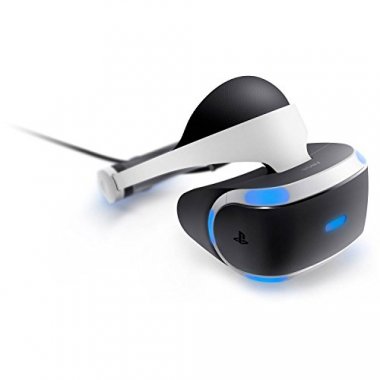 3D VR Virtual Reality Glasses
HP – Mixed Reality Headset and Controllers
Criteria Used in Evaluation of the Best Virtual Reality Headsets
When creating the list for the Best Virtual Reality Headsets for Teens it was important for our team to design a comprehensive list of the best VR headsets on the market with the best value and best consumer reviews. Each of the headsets listed has been reviewed based on the value of the money versus the features and design. The features and design of the headset are important because they add to the value. Making sure that the best-valued products are displayed on our lists is very important.
Once the list is completed with VR headsets that are of great value then the list is reviewed by the panel of experts to determine what headsets have the best reviews. It is important for each of the headsets to have a great star rating because that is a great indicator that consumers are happy with a product. The panel was able to determine which were the best and list the items for your viewing. The list captures the Best Virtual Reality Headsets for Teens to help you purchase the headset that is best for the teen in your life.
Learning and development using virtual reality headsets
Virtual Reality headsets have many advantages when used as a learning and developmental tools in the classroom around the world. Using virtual reality headsets in the classroom is being used around the world and is making great strides. Virtual reality headsets can be best used by visual learners. When visual learners are able to learn by immersing themselves in the world rather than staring out the window as the teacher talks about the subject they are more likely to learn and also enjoy the learning process.
VR headsets can be used in a variety of learning environments. The benefits are outstanding and provide students with an active learning experience, a learning experience without distractions, engagement, a hands-on learning approach, and improved learning comprehension of advanced concepts. This truly interactive and distraction-free environment is beneficial to more students.
Using virtual reality learning in a classroom setting
There are so many advantages to using virtual reality learning in the classroom. It provides a learning experience that is not only totally immersive but is hands-on and distraction free.
8 reasons why using virtual reality in a classroom is beneficial:
1. Students are able to explore places and subjects without ever leaving their classroom
2. Allows students to experience different careers, subjects, and environments
3. Gives the ability to travel in time certain times in history
4. A creative outlet for creating their own VR content
5. Ability to integrate VR learning into all subjects for visual learners
6. Creates empathy for the crisis by being able to experience the situations through VR
7. Explore areas of the ocean or universe that would otherwise not be available
8. Promotes the world of wonder and curiosity
Advantages of virtual reality and 3D stimulation
There are many advantages to virtual reality and 3D simulations. They provide an environment that allows people to learn outside and learn concepts with more advanced reasoning and experience. Some of the advantages of VR learning and 3D simulations can be found in job training and classroom learning experiences. When this type of experience is used it brings back life to sometimes an otherwise pretty boring experience.
When VR learning and 3D simulations are used they offer a full training and learning experience for the user. It can present scenarios for brain surgeries, allow teens to explore Mars, and create real-life situations for people to learn from. This type of complex training and learning is not only a total experience for the user but it is also a very cost-effective tool for businesses and schools. The resource is reusable and provides the skills and knowledge for real-life scenarios. These are all advantages that schools and business should take advantage of when presenting a learning and training experience.
FAQ
Frequently Asked Questions
Q: Where can I buy the VR headset featured on the 15 Best Virtual Reality Headsets for Teens?
A: Each of the headsets featured on the 15 Best Virtual Reality Headsets for Teens came to be purchased from the link below each of the products. The link below each of the products is a direct link to the Amazon website where the product is located. The product can be purchased from Amazon and delivered to a location of your choice.
Q: Are virtual reality headsets safe for teens to use?
A: Virtual reality headsets are currently recommended for teens that are 13 years old plus. Currently, headsets are not designed for smaller children and could put a strain on their necks, noses, and eyesight. It is best for all headsets to be used with adult supervision.
Q: What potential does virtual learning offer students?
A: Virtual learning offers an amazing amount of potential for students. Students experiencing learning through virtual reality are able to explore areas and places that they would not normally be able to do from the classroom. It also adds value to the learning experience with both developmental benefits and teaching advanced learning concepts. These can be used in every area of a student from math in second grade to doctoral students getting ready for their first brain surgery.
Q: What are the main differences between all the different virtual reality headsets on the market?
A: The main differences that can be found between the different VR headsets are the features, quality, and price. The price of the headset will directly reflect on the quality and features that are offered.
Q: Are all virtual reality headsets good for people just starting to use VR headsets?
A: No, not all headsets are good for users just starting out with the experience. It is best to try and less expensive set of the glasses to ensure that you enjoy the experience before purchasing the best on the market. If you are a tech junkie and require the ultimate VR experience you may want to visit a local location selling the VR headsets before purchasing the best headset on the market.
Q: Why is there such a cost difference in the virtual reality headsets?
A: There is a cost difference in the virtual reality headsets because just like everything else available in the marketplace they vary in quality and features. They each vary in size, shape, comfort level, and features. The more the added features and style the more the VR headset is going to cost.