Harry Potter took the world by storm in 1997 with the first book of a series of novels by author J.K. Rowling. Since then, young readers and even adults have become enthralled with the wonderful characters of Harry Potter and his friends Hermione Granger and Ron Weasley. The stories follow these three students of Hogwarts School of Witchcraft and Wizardry in countless magical adventures and episodes against a mean wizard named Lord Voldemort.
The Harry Potter books have immensely increased reading for children around the world because of the brilliant stories they contain. They have been translated into 73 languages and have been called the "best-selling book series in history." These fantasy stories have also led to the creation of many items for Harry Potter fans, better known as "Potterheads," to collect and enjoy. Hundreds of children's toys have been created to fulfill the desires for fanatics of Harry Potter. Everything from Harry Potter figures, coloring books, and replicas of the famous Harry Potter wands are on the market so kids can own a small piece of their favorite fairy tale. We have selected the best Harry Potter figures and overall Harry Potter toys and compiled them into a list for your review.

The Best Harry Potter Toys & Figures Reviewed in 2018
Harry Potter Coloring Book
Funko POP Movies: Harry Potter Action Figure – Dobby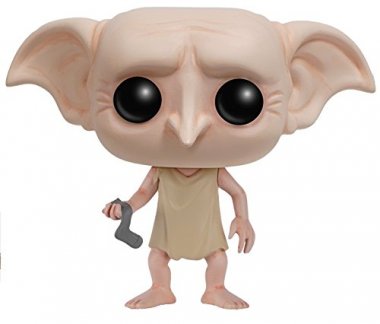 TRIVIAL PURSUIT: World of Harry Potter Edition
Clue Harry Potter Board Game
Harry Potter: A Pop-Up Book
Funko POP Movies: Harry Potter Action Figure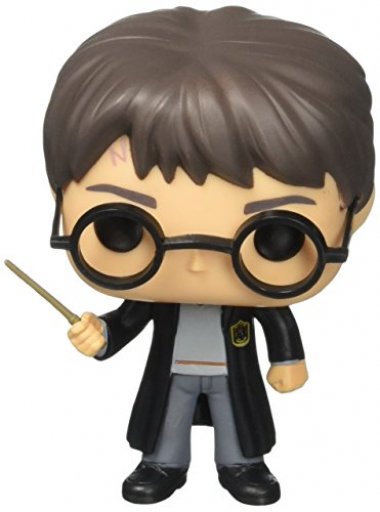 Harry Potter Wizard Chess Set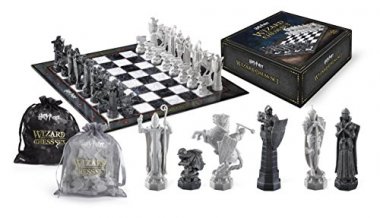 Jelly Belly Bertie Bott's Every Flavor Beans 20 Harry Potter Flavors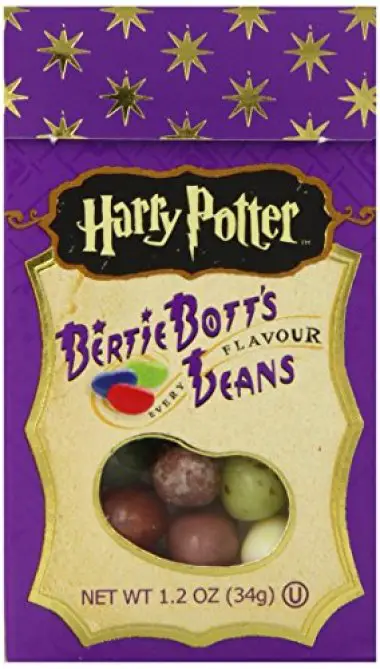 Funko Mystery Mini: Harry Potter Figure – One Mystery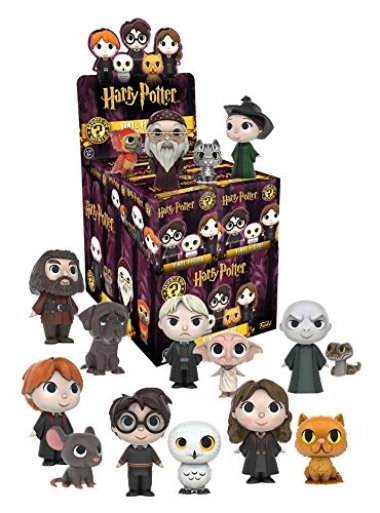 Harry Potter Triwizard Maze Game
USAopoly TRIVIAL PURSUIT: World of Harry Potter Edition
Rubies Harry Potter Broom

Harry Potter Marauders Map

Harry Potter Wizard Chess Set
Funko Quidditch Harry Potter Vinyl Figure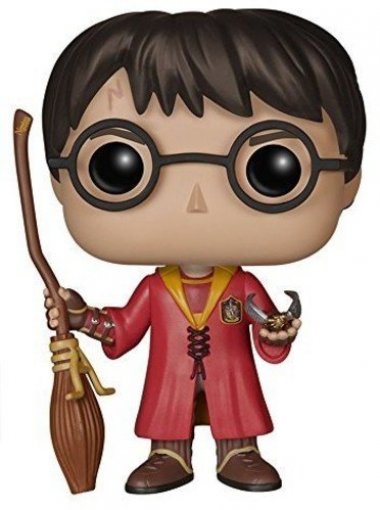 Criteria Used in Evaluation of the Best Harry Potter Toys on Our List 
In order for us to come up with the best Harry Potter toys, we took into consideration the following:
Age appropriateness of toy
The appropriate age from the manufacturer is listed for every item chosen. This must be used with some discretion, as younger children may enjoy toys that are not intended for their age group and vice versa. Parents know their individual children best and must decide based on recommendations if toys are right for their little ones. Toys that require participants to know details of the movies or books, like the Trivial Pursuit game, may be too advanced for very young children that do not notice small details of the scenes. However, most of the pieces listed are appropriate for kids of all ages to derive some amount of entertainment from them. Again, this depends on the individual.
Skills taught or advantage of having toy
Each toy listed has some educational value for the individual whether through knowledge of the movies or books, role playing, or simply owning an item very similar to the one in the movies. Having such treasures, even though they are not the original pieces seen in the movies, is very special for children's self-esteem and self-worth. They feel a part of what they enjoy watching, and they feel they belong. The action figures and wand allow role playing of favorite characters, while the board games let children show what facts they know from watching the movies. The other activity games and toys listed permit kids to use their Harry Potter knowledge to entertain themselves and others for hours on end. Toys like the Fidget Hand Spinner and the Harry Potter Coloring Book aim to relax kids and relieve anxiety. All the toy items here are quite beneficial in some way for Harry Potter fans everywhere.
How popular and usable toy is for Harry Potter fans
All of the articles listed are the most popular Harry Potter toys reviewed by parents. For instance, the Harry Potter Coloring Book was reviewed over 1,100 times by purchasers with any overwhelming positive response. Selected toys are the best items that Harry Potter fans are buying and treasuring in their collections. Each piece is usable as the manufacturer intended with some even having multiple uses. Most items can be played with by children or used as collection pieces for Harry Potter displays. Hundreds of things are available today for those serious about owning a piece of the movies and books they love. We feature the most sought and highly recommended toys for this review.
How well does child have to know the details of the movies or books to enjoy toy
For most of the toys listed, a child does not have to have great knowledge of the Harry Potter movies or books to enjoy. Only the Trivial Pursuit Game requires the individuals to know Harry Potter facts and details. All of the other toys and games can be thoroughly enjoyed by fans and non-fans alike, for example the White Plush Hedwig Owl, the Harry Potter Coloring Book, and the action figure toys. These can be appreciated by children that have never seen the Harry Potter movies or read the books. They do not even have to understand the movie plots or know the characters to love or own any of these other items.
FAQ
Frequently Asked Questions
Q: Are the Harry Potter Trivial Pursuit Game questions from the movies or from the books?
A: The questions reference the movies, not the books.
Q: Does the Trivial Pursuit Game come with a board like regular Trivial Pursuit?
A: No it does not. You get just the cards, dice, and a triangle-shaped storage box. You can use it with a board of another game to increase the enjoyment, but this game was intended to be a travel game, so no board included.
Q: What age would find the Harry Potter Wand a great toy?
A: The manufacturers recommends 14 years old to be an appropriate age for the wand, however, parents say that children 10 years old and younger really loved the wand.
Q: How many players can play the Clue Board Game?
A: There must be at least three players for the game. Three is a recommended amount of players, but up to 5 can play.
Q: What is the recommended age to play the Harry Potter Clue Board Game?
A: The game states 10 years old and up, but even an 8-year old can play depending on knowledge of the movies and regular Clue game.
Q: Do the arms move on the Funko POP action toys like Dobby and Harry Potter? Does the head move?
A: No, the arms do not move on these approximately 4 inch tall toys. The head does spin around somewhat though.
Q: Is the stuffed, plush owl toy marketed as a Harry Potter toy?
A: No, the stuffed owl toy is just a high-quality owl toy that is perfect for Harry Potter fans, but it does not state anything about Harry Potter on the packaging.