Scooby-Doo! Where are you? One of the most nostalgic television shows beloved by not just parents but children even today is the wonderful Scooby Doo. Your children will love the gang: Daphne, Fred, Shaggy, Velma and of course Scooby. Whether you're planning on solving the mystery along with them or just collect collectibles from the hit show, this beloved series gives your child just more than funny plot twists.
This show will teach your children about teamwork and more importantly show your children how everybody has a different personality and came come together to solve each mystery. Scooby Doo also will help your child's imagination and other skills along with it. Your child will laugh along with the gang when trying to solve each mystery and their silly plot twist. Below we created our top ten list of the highest rated products in today's market of the best Scooby Doo items. We're sure that you will find exactly what you're looking for!
Our Picks Of The Best Scooby Doo Toys for Kids
Thermos Novelty Lunch Kit
Mystery Mates Figure 5 Pack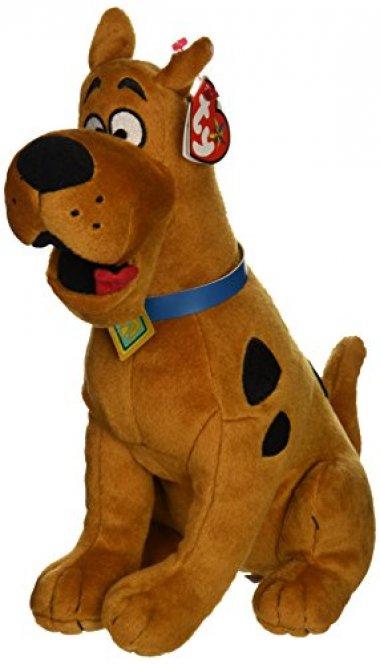 Nintendo Wii First Frights
LEGO Mystery Mansion Building Kit
LEGO Dimensions Team Pack
Fright at the Fun Park Game
Monster Action Figure Set 10 Pack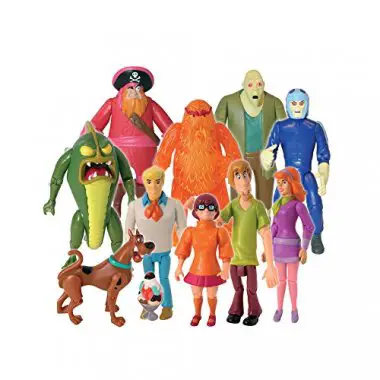 LEGO Mystery Plane Adventures Building Kit
Criteria Used to Evaluate the Best Scooby-Doo Toys & Action Figures for Kids
For our list of the best scooby doo items in today's market, each item had to go through our list of criteria. We looked at everything from the ratings, reviews, overall customer satisfaction, how fun the product was, safety, and how educational each product would be to your child. By doing this and taking everything into consideration we were able to come up with our top ten list.
We also had to ask our self: is this for a child who loves the show now? Someone who is collecting? Whatever the case was we wanted to make sure that we had an option for everyone. Parents also want to make sure that what they give their children has an educational bonus to them. Scooby Doo & his gang can be extremely beneficial to your children as when trying to solve the mystery along with them it will not only enhance your child's imaginative play, but it can also help their critical thinking and analysis skills.
We wanted to make sure that each product had a decent number of reviews and we read every single one that each product came with. While yes not all were exactly positive, we did pay attention to the negative ones as well. In the end, we wanted to save parents the overwhelming task of researching which product was the best, which is why we did the research for you. We wanted nothing but the best of the best on our list and we made sure that we got it. We're sure whatever product you're looking for whether it's for a gift, just because, or if you're collecting, we wanted to make sure that we had it covered for each age group no matter what the occasion is.
The Fun Factor
When we first set out to create this list, a top priority was that the toys were fun. It's easy to just paint a figure with the likeness of a brand's character. It's much harder to create a toy that brings what kids love about a character to a new medium. What makes the Scooby-Doo shows exciting is the mystery and antics. Since the hijinks are tough to translate into a toy format, we searched for those that would allow a kid to make those storylines using their imagination. While each of the toys DOES look like Scooby, they truly accomplish this through the accessories. Each toy on this list that comes with accessories, all fit into the Scooby brand. None of them are generic enough that you'd find them in another toy. Each comes from the Scooby universe which makes them fun for young fans. You'll notice that even the board games on this list have taken what is a specific format and added in solving the mystery of spooky monsters that we all know and love. This list includes the toys that accomplish that goal. Each of them brings the fun of Scooby from the TV to the playroom.
Imaginative Play
One of the best ways to build children's brains is to encourage imaginative play. This can be done with open-ended toys, storytelling, role-playing, and other creative activities. Experts say when kids are playing pretend they are reenacting emotional and social situations. They use situations from their memories to create a new scenario. The benefits of that play are the same whether the child uses action figures or acts it out themselves. Speaking of action figures, you'll notice that there are a couple of toys on this list that includes Scooby Doo action figures. Those types of toys are great catalysts for pretend play. Though they have a predetermined identity (i.e. Shaggy) kids can and will use them to act out the adventures of a whole different character. Though the specific figure's appearance isn't important, using those that are recognized from a show like Scooby-Doo is a great way to kick-start the play session. Some of the toys also include accessories that fit into past adventures. This is a fun way to remind kids of fun episodes from past shows while also inviting them to continue the story. As a parent, you can encourage this by starting a play session as a character or asking your child questions about Scooby and crew's latest adventure. While they're busy acting out the scenario, their imagination is hard at work.
Skill Building
We've discussed the criteria we used to make sure the Scooby-Doo toys chosen were fun and sparked imaginative play. Another benefit to play that we considered was that the toy's use would build skills. Playing with the toys on this list helps build a variety of skills including; fine-motor, social skills, memory, and cognitive abilities like reasoning. Not every toy incorporates every single skill but we made an effort to include a good mixture of the skills in those that are represented on the list. As an example, the board games both help build fine-motor skills and cooperative play. Since they are played within a group they also help build social skills. The Scooby Doo figures help with fine-motor skills. Every toy we chose, even those for the youngest Scooby fans, help with motor skills. They were picked because they were fun enough to keep a child interested while they worked to improve coordination and build the skills that allow them to continue to play. Building those skills is only possible if the child is engaged in play so that was a top priority for us.
Safety
Our entire site is dedicated to inspiring play. We know that playing is crucial for a child's development and search for ways to encourage that through our articles. We wouldn't be representing the interests of parents and children without considering safety. Our goal was to choose toys that can truly be played with by the ages designated by the manufacturer. As parents, we know that what is listed on the outside of a toy box is not necessarily true for every child. During our search, we read through reviews from parents whose kids fit the official age of the toy. The experience of real-life kids is incredibly valuable when we pick which toys would be both fun and safe for kids. To make sure the toys are safe we also checked that every item on this list was researched for recalls, toxic materials, and applicable certifications. While parent supervision is still crucial, we wouldn't ever want to suggest a toy that was unsafe.
FAQ
Frequently Asked Questions
Q: Does the Fright at the Fun Park game require batteries?
A: No it does not.
Q: Can the LEGO Mystery Plane Adventures Building Kit be built by a child independently?
A: The manufacturer guidelines say that it is suitable for kids ages 5 to 12. Although there are 128 pieces, it is a pretty easy build and can be done without a parent's help. Even so, model-building is a great activity to do with your child.
Q: How can I tell which vehicles and figures are compatible?
A: It's understandable that you'd want to purchase more than one of these great toys. If you look in each of the toy's Amazon product listing you'll notice the height of the figure is listed. You can use that height to determine which figures may also fit into vehicles you already own and vice versa.
Q: Are any of the monsters too scary for young children?
A: If your child has watched any of the Scooby cartoons they'll know that monsters aren't real. Still, we understand that some may think a zombie disguise is scary. Since you know your child best we suggest that you use your best discretion when buying toys.
Q: Is the Monster Jam car motorized?
A: No it is not. Instead of being battery-powered it runs on a child's imagination.