Breastfeeding has numerous advantages, that will provide the child with not only the proper nutrition that is needed at this stage in their precious lives but will also provide some special one on one time between mother and child. There is no denying that breastfeeding is a special bonding experience for a mother to share with their baby. However, there is another side to breastfeeding that isn't as pretty. Unfortunately, this process can also lead to nipple pain and even chapped nipples.
Why do these things happen? Well, this generally occurs because when the baby engages in the breastfeeding process the entire nipple is involved. Because of this, of course, the nipples can become irritated if not properly protected. But even a woman who is exclusively using a breast pump can develop similar problems because the pump is like a vacuum. This is where a quality nipple cream that is designed for breastfeeding purposes could be essential. But how does a new mother go about finding one that she knows will not only help to keep her nipples from hurting but also would be safe for her baby? Knowing that this is a genuine issue and concern for new mothers we have taken the time to find some quality nipple creams that are available right now to help put minds at ease. After all, doesn't a new mother have enough to worry about caring for a newborn baby, does she really need to worry about her nipple cream as well? Of course not, so, here is a list of what we consider to be the best nipple creams for breastfeeding mothers.
Our Top 3 Picks
Motherlove Organic Salve

Our rating
All-natural
Cruelty-free
Price:

See Here

Lansinoh Lanolin Natural

Our rating
BPA free
Hypoallergenic
Price:

See Here

Earth Mama Organic

Our rating
High-quality
Non-GMO
Price:

See Here

Best Nipple Creams for Breastfeeding Mothers Reviewed in 2018
Motherlove Nipple Cream Certified Organic Salve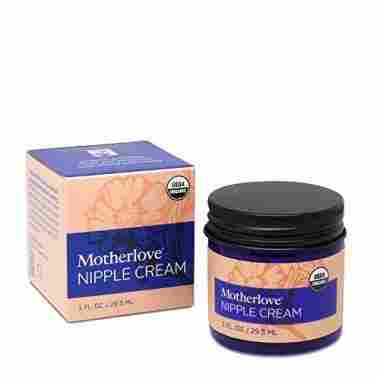 Lansinoh Breastfeeding Salve, Natural Lanolin Nipple Cream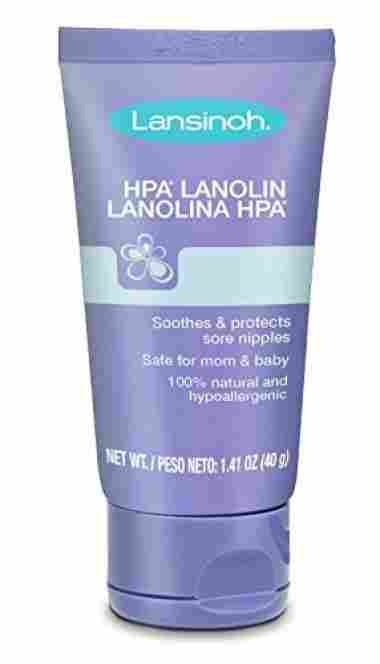 Earth Mama Organic Nipple Butter
Medela Tender Care Lanolin Tube, 2 Ounce
bamboobies Organic Lanolin-Free Nursing Balm
The First Years Lanolin Free Nipple Butter, 2 Ounce
Honest Organic 1.8 Ounces
UpSpring All Natural Nipple Balm and Nipple Cream
Palmers Cocoa Butter 1.1 oz.
Lansinoh Soothies 2 Count
Criteria Used in Evaluation of the Best Nipple Creams for Breastfeeding
Breastfeeding a baby can come with several unique challenges for the mother of a newborn that she may not have anticipated. Unfortunately, nipple irritation is one of these factors, so a quality nipple cream to use during the breastfeeding stage of a child life is essential. There is a reason why women are given nipple creams at baby showers and why hospitals will also provide these. However, there are several different kinds of nipple cream on the market and a new mother may find it hard to narrow down the search to find the one that she is looking for. When creating our list we wanted to look for factors that a new mother would also want to be taken into consideration and this created our criteria for our list.
Soothing and healing
Finding a nipple cream that is soothing to the sore breast is definitely important. The cream has to be able to relieve the pain that a woman is experiencing. It also needs to be able to give relief to skin that is irritated and also needs to help promote healing.
Protection
This is another reason why women wear nipple cream. In many ways, these are similar to the diaper rash cream we purchase to the baby's because they provide a protective barrier shield. Which of course will lock out the moisture that will cause more irritation to the skin.
Lightly Scented or Unscented
On average most women don't want a nipple cream that has a strange odor to it or a heavy perfume scent. Not only is this not what the product is designed for but it also can cause issues to the baby who may not like the odor of the cream. So, a quality nipple cream should either have a very light scent or be unscented.
Safe/ Non-Toxic
When it comes to nipple cream this is another factor that was taken into consideration. The products have to be safe and nontoxic. They had to have been tested and proven not to be harmful to the skin. Also, most importantly proven not to be harmful if ingested by the infant. If the nipple cream is non-toxic a new mother doesn't need to worry about whether she should remove it before breastfeeding.
FAQ
Frequently Asked Questions
Q: How long does a woman need to use nipple cream?
A: Generally a woman should only have to use a nipple cream for no more than two weeks when first breastfeeding. This is mainly due to the fact that the nipples need to get used to the process. Some women, however, may need to continue to use one a bit longer.
Q: Can breast milk be used as a way to heal the breast?
A: Yes, breast milk can actually be used to help heal the nipples. A woman can basically work some of the breast milk into the breast after nursing. It can also be used in conjunction with a quality nipple cream such as the ones we have listed here. The thing to remember though is the make sure that nipples are dry before applying the nipple cream.
Q: Is nipple cream containing Lanolin really safe to use?
A: There has been much concern over nipple creams containing lanolin. There have been reports that these contain pesticides. Also, there are those who believe that lanolin based products such as nipple creams can cause cancer.
Now, it is understandable that new mothers would have a concern over this. But there is another side to this argument that the lanolin used in nipple creams goes through a proper filtration process. The few nipple creams on our list above which happen to contain lanolin certainly have and have also been properly tested to be safe.
These also have gotten rave reviews online for not just being beneficial to the mother but not being harmful to a newborn. Now there is one concern when it does come to lanolin based products if a woman knows she is allergic to wool she should avoid these products since lanolin is sheep's wool.
The best advice if a new mother has concerns about lanolin based nipple creams regardless of how good they have been reviewed to be, as we show above there are many organic natural alternatives that work just as effectively.
Q: Does nipple cream expire?
A: Like any over the counter product that has been opened yes nipple cream does expire. Usually, these have a shelf life of up to one year.
If the product comes with a date of expiration stamped on it great, if not then look at the date on your calendar as to when the cream was opened than take the time to write the date down on the label of the nipple cream. This will tell you that one year to this date the cream should no longer be used.
Q: Can Nipple Cream be used on other areas of the body?
A: There is some proof that nipple cream that contains lanolin will also be good to use on chapped lips. It takes only a small amount placed on the lips but turns out that this actually works effectively.
Also as stated above it can be used for diaper rash on the baby. The cream will actually create a protective barrier and also help the skin to heal. These types of creams can also work as a moisturizer to the extremely dry chapped skin.
Q: Can nipple creams cause an allergic reaction?
A: As stated above even if these creams are natural there is always the possibility that a woman could be allergic to certain ingredients such as lanolin and even the organic ingredients used.
So, it is important to either find the ingredients for the product online or to even read the product while in the store to see the ingredients listed. If a woman knows she is allergic to something that could be in the product she should avoid using it.
Q: Are these Nipple Creams really safe for baby?
A: As stated even with all natural organic ingredients there is still always a concern of allergic reaction. Another thing to keep in mind is that some vitamins such as vitamin E and vitamin A may not agree with a baby's delicate digestions. At that age, the breast milk provides all the nutrition the baby needs where vitamins and minerals are the concern.
These are things to keep in mind, but it's also not advisable to continually wipe off the nipple cream before breastfeeding because this can cause more damage to the breast. So, what can concern mother do well consult the obstetrician about what nipple cream they would recommend and feel isn't going to cause any issue for the baby.
Q: What if the soreness persists or gets worse while using a nipple cream?
A: It is always best to consult with your obstetrician or primary care physician if the breast doesn't seem to be getting any relief from the nipple cream. If the soreness or chapping persist, this could be the result of another underline problem.
Another good piece of advice is to get their input about the best nipple cream to use while breastfeeding. Some of these could cause allergic reactions in the nursing mothers and even the newborns, and a physician could be of help in determining which one is best suited to your needs.