10 Best Boys Perfumes Reviewed in 2019
last updated
May 20, 2019
As your little boy grows he will become more aware of his appearance. In fact, he will also notice the things you do to get ready. At some point, he may ask for a body spray or a bottle of cologne. Whether it is because he saw you put it on or because he wants to smell a little more pleasant, we recommend you allow it. Mainly because we've done our research and found ten perfumes that not only smell nice but are appropriate for boys of all ages. Eliminate the process of smelling tons of colognes in stores. Seriously, save yourself a headache and shop from our list.
In a Hurry? The test winner after 25 hrs of research
Marmol & Son Batman
Why is it better?
It's not an overwhelming scent
Contains found-in-nature ingredients
Can be unisex
The bottle is nice without being too flashy
The Batman logo is perfect for fans of the superhero
In a
Hurry? Editors choice:
Test Winner: Marmol & Son Batman
20
Researched Sources
25
Hours Researching
14
Products Evaluated
Age Range
Compatibility
Ease of Use
By Default
In Depth Review Top 10
Marmol & Son Batman
Love Chic Baby
Baby By Tous
Marvel Ultimate Spider Man
Disney Donald Duck
Arrurru Naturals
Marmol Superman
Disney Pixar Cars
Tous Tous Boy
Prep U Body Spray
Table of contents
Criteria Used for Evaluation
Expert Interviews & Opinions
Frequently Asked Questions
Sources
10 Best Boys Perfumes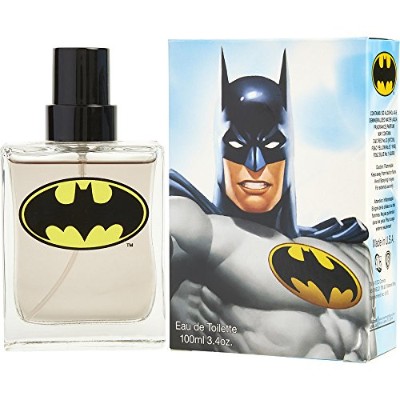 It's not an overwhelming scent
Contains found-in-nature ingredients
Can be unisex
The bottle is nice without being too flashy
The Batman logo is perfect for fans of the superhero
The bottle is glass so it is breakable
Holy cologne, Batman! Oh yeah, we went there -- And your son will too once he gets a whiff of this awesome scent. It's a common misconception that every perfume or cologne needs to come in fancy packaging with some kind of expensive price tag attached to it. When it comes to kids, they should have something that's affordable, well-priced, and still offers all the quality of any other body spray product on the market.
Read more
Age Range
It's impossible, you say? We thought so too until we discovered Marmol & Son perfumes for kids. This one is designed for boys but many reviewers also claim that it's absolutely unisex and can be used on just about anyone. Let's get to the important part: How does it smell? The exact ingredients used in this perfume are all-natural scents that you'd find in nature, which makes us fall in love with it even more. There's nothing in here that would give off a fake or unpleasant scent as with many higher-end sprays that can be overwhelming and a bit too much for a child. In this formula, you'll find lavender, bergamot, cardamom, geranium, black pepper, and patchouli. All of these scents are described as "top notes" which are what you'll smell upon your first initial spray. The bottom or underlying notes are musks and vanilla bean. This heavenly combination results in a cologne that's light but comforting, with notes of subtle spice and sweetness. Lavender is a calming agent while scents like bergamot and cardamom are what remind you of the holidays; vanilla is subtly sweet and patchouli brings everything together to create a unique blend of musk and woodsy notes.
Compatability
We've started off with a bang, as parents can do nothing but rave about how incredible this perfume smells. It's designed to be reminiscent of the scent you'd think of when you thought of the popular crime-fighting superhero Batman, and we wholeheartedly agree.
Ease of Use
The bottle design is kid-friendly, yet still presents itself as something that's not a toy or made exclusively for a child. The Batman logo on the front is a solid reminder of who this cologne is meant to represent while the bottle itself feels mature and minimal.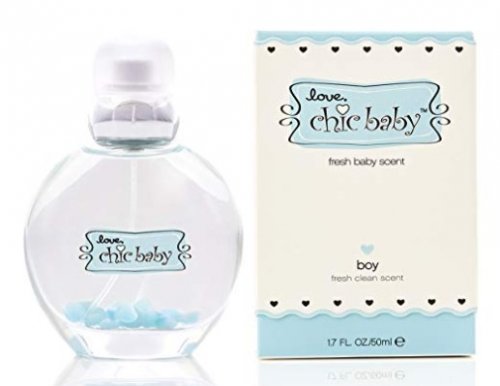 Fresh and clean scent
Can be sprayed on fabrics
Great for babies, toddlers, and teens
The bottle design is cute and fun
Dermatologist-tested
Perfumes aren't just for adults and although it's hard to believe that babies could possibly smell any better, they can. Thanks to Love Chic Baby, it's a done deal with a fresh, clean scent.
Read more
Age Range
It's crazy to believe that there are fragrances designed specifically for toddlers, but it's true! Chic Baby has created a line of body sprays that is absolutely perfect for your little one and their mission is to bring both you and your baby closer with the use of it. While it's common knowledge that babies smell amazing, to begin with, the scent contained in this bottle is pure magic. It's intended to be used to pamper your baby and make them feel special with scents that smell fresh, clean, and uplifting. Since scent memory is so strong, this helps to positively bring about memories that your baby will have of you for their entire lives, because they'll remember that wonderful scent that surrounded them while they've spent quality time with you. It's dermatologist-tested and safe for babies which will put your mind at ease before you even spray it. The smell is purely clean, as described by some parents, and has been shown to improve the overall mood and temperament of babies. It's something they look forward to and similar to how a dryer sheet works after you've cleaned your clothing, this scent can be sprayed on fabric and will provide your child with a delightful and comforting aroma.
Compatability
The custom of spritzing your child with a bit of baby spray is one that has been used in Europe for some time now. It provides both comfort and joy to them when they can smell something that's distracting in a good way, and it will always be a reminder of your time spent with them.
Ease of Use
We love that this spray has no particular "scent". It just smells fresh and isn't overwhelming in the slightest, making it perfect for babies, toddlers, and even tweens. The smell dissipates after some time so it's safe and won't cloud up the room with a strong scent.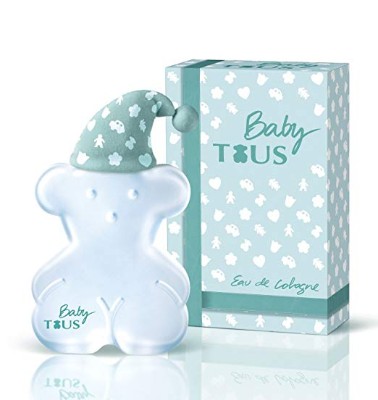 The bottle is a keepsake
Includes a tiny bedtime story
The smell is powdery and fresh
Can be used by boys or girls
It can be sprayed on clothing
The scent doesn't last very long
Not only is the bottle that this baby spray comes in adorable, but it smells just as perfect. This is a keepsake as well as a great way to make memories with your child.
Read more
Age Range
First of all, let's talk about this perfume bottle! Tous has created the most adorable baby perfume bottle that we think we've ever seen; it's not often that your child can have a keepsake such as this from a baby perfume. The reason we love it so much is that when your child gets older, this bottle is something that you can keep and show them when the time is right. Not only will they have a cute little bear to remind them of their childhood, but they'll be able to smell the bottle as well and be reminded of all their fond baby memories. The bear was affectionately named "Baby Tous" by one parent, and we think it's just so perfect and fitting. So for starters, this product is well worth it as far as sentimentality goes. As for the smell, that doesn't disappoint either -- It's a bit sharper than other baby perfumes and is comparable to Burberry Baby with its powdery notes. With that being said, the scent is still as fresh as can be and really gives an aroma of cleanliness, as a baby should smell.
Compatability
This perfume is so much more than just a scent, it's also a memory-maker. In addition to the cute bottle, your child will also get a mini bedtime story booklet that's fully illustrated and perfect for bonding time.
Ease of Use
The connection between family and child when it comes to this perfume is truly admirable. We tip our hats to Tous; not only for designing a bottle that can be kept long after it's been emptied but for including a bedtime story that will only strengthen the bond between parent and child and affirm that memory with a wonderful aroma.
4

. Marvel Ultimate Spider Man
Citrus scent with a bit of spice
Not too overwhelming
Perfect for growing boys
Comparable to the quality of an adult spray
The bottle is awesome
Some cologne bottles have arrived broken or leaking
Our Spidey scents are tingling! Did you see what we did there? This body spray definitely gives us the feeling that something seriously cool is happening. Everybody needs a bit of crime-fighting power every now and then, right? That's why Spider-Man is coming to the rescue with this awesome body spray that's perfect for preteens and teens alike.
Read more
Age Range
Not only is the bottle itself pretty rad, but the scent is great, too! This spicy little aroma is concocted with lavender, sandalwood, amber, mandarin orange, bergamot, petit grain, galbanum, and lemon. It might sound like it packs a wallop of a smell but all of these individual ingredients truly temper each other out to provide your child with a scent that's fresh, spicy, and strongly citrus-smelling. It's perfect for kids because it's not overwhelming but it still has that slight hint of an older man's cologne -- One reviewer even said it ran the risk of being stolen by a parent! We'd consider that a win for any type of boy's cologne and with it, we give one piece of advice: Make sure to buy two, because you never know who else will fall in love with this lovely perfume.
Compatability
This is the perfect body spray for a boy who has been wanting their own cologne, whether it's to be a bit more like their parents or just simply because they want to smell good all the time. It's not too overwhelming and provides just the right amount of aroma so that they feel confident and good about themselves.
Ease of Use
Spider-Man is a super cool Marvel character and one who is a great role model for many fans. This perfume sports the right look and scent that will make your child feel like they could literally save the world, just like their favorite superhero.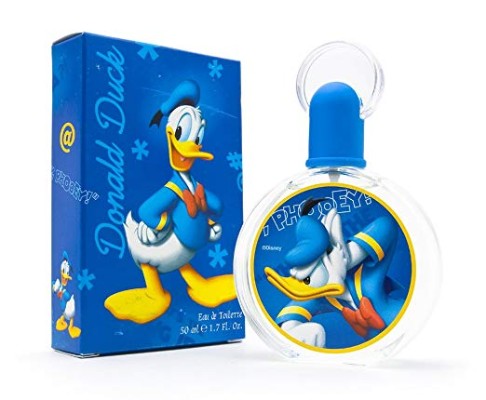 Strong spicy smell that boys enjoy
Collectible packaging
Represents a loveable Disney character
Officially licensed by Disney
The scent is longer-lasting than many others
Kids love it while parents seem to dislike the scent
This slightly spicy cologne is a great nod to Donald Duck's attitude in just about every scene he's in. If it's perfect for him, it'll inevitably just as delightful to you little one! He was a gentleman, after all.
Read more
Age Range
Disney is known for producing some of the most memorable movie moments in history for kids. They're also known for creating some incredible animated character whom kids can't help but fall in love with, and Donald Duck is one of them. The introduction of perfumes and colognes into their merchandise line is something to be applauded because not only will your child be able to indulge in a product representing their favorite character, but it's by a brand you can also trust. This Donald Duck cologne is intended for tweens and teens since it is somewhat of a stronger smell than many others. It's more traditional and comes across as spicy and strong initially, but dissipates quickly to reveal a pleasant, adult scent that growing boys will absolutely love. The bottle itself features the quirky duck himself and it's the type of thing your child can hold onto for years. The box has even been designed to be a collector's item and would make a great Disney addition to any shelf.
Compatibility
While this scent is definitely spicy and comes off as a tad strong, it's one that little boys will love because they'll truly feel much more grown-up. The scent might dissipate, but the feeling of confidence and adulthood will remain!
Ease of Use
The collectible look of this cologne is something that we appreciate, especially when it's intended for use by a young boy. This is one thing he can hold onto for years to come and look back on his first step in being just like a grown-up.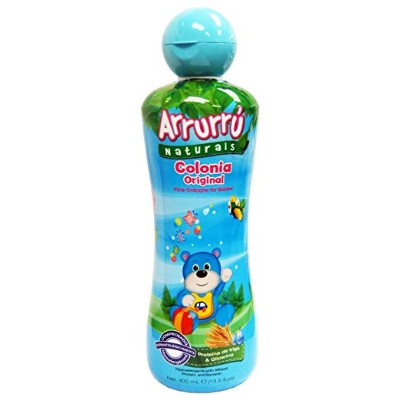 Good for baby's skin
Hypoallergenic
Subtle but pleasant scent
Can be used directly on skin or fabrics
Disappates slowly
You don't get much product in one purchase
Here's another one that will only add to the lovely smell of your baby. This body spray is designed to be calming as well as pleasant-smelling.
Read more
Age Range
Making moves to purchase your baby's first cologne or perfume is a little like word of mouth. Once you smell it on another parent's child, you suddenly become hooked and need to know why their child smells so good. Well, we do, anyway! That's how one parent stumbling upon Arrurru and from the sounds of it, it is truly life-changing as far as aromas go. The one thing this cologne boasts that really puts it over the top is the fact that it can be sprayed directly on your baby's skin and is actually good for them. It has the same profile as many other baby sprays in the notion that it carries a light, powdery fresh scent, with the added benefit of hydration. This is due in part to its combination formula of glycerin and wheat protein, which will make your baby's skin soft as ever.
Compatibility
This cologne is completely hypoallergenic which means that your baby is safe to be spritzed. It can only help their skin while leaving behind a scent that's subtle, pleasant, and calming.
Ease of Use
The scope of colognes is so small that we often forget that they've been altered to be functional for every age, including babies and toddlers. This cologne has the extra-added benefits of improving your baby's skin as well as making them smell amazing, which is really great innovation.
Designed for sensitive skin
Long lasting
Scent is age appropriate
Superman logo will appeal to fans
Some reviewers did not like the scent
Kryptonite, what's that? With the Superman cologne by Marmol, your little boy can take on the world confidently.
Read more
Age Range
This light and fresh scent is age appropriate for boys who are not quite ready for men's cologne. Superman fans will love the superhero's iconic logo plastered on the front of the bottle. While the packaging does make this product look expensive it is actually highly affordable as it is under fifteen dollars. A couple of sprays a day will allow this 3.4-ounce bottle to last quite a while.
Compatibility
Once sprayed, the hint of citrus aroma will stay on your child for hours. The fragrance has been designed for all skin types, thus even children with sensitive skin can enjoy wearing it. The bottle is lightweight and the top is easy for children to operate. Not only will the scent increase their confidence but so will allowing them to apply the perfume themselves.
Ease of Use
The light and fresh scent is appropriate for boys of all ages. Not only is it appropriate, but the scent has been formulated to even allow people with sensitive skin to wear it without experiencing any irritation.
Easy to wear
The bottle is neat
Citrus scented
It looks good on a shelf
Great for tweens
Some parents say it smells like "90s grandma perfume"
For lovers of the movie Cars by Pixar, this body spray is a must-have. Not only will it have them feeling like they can win any race in the world, but it looks great as a collector's item, too.
Read more
Age Range
Another Disney product for the shelves! This Cars body spray has a floral, citrus-like scent that's perfectly light and somewhat feminine, but playful as a cologne. It's not overwhelmingly strong as long as your child goes easy on his spritzes and it's something that would be fun for a special occasion or day out. It's not reminiscent of an older man's cologne as many think it will be but the aroma fits perfectly with the idea of Disney itself -- Lighthearted, fun, and fresh. Most kids really enjoy this body spray because it gives them the feeling of being an adult without using colognes that are incredibly strong and can be overused easily. With this, your child will have the freedom to spray at will and build confidence when he walks around smelling like a thousand bucks. Well, not literally... You know what we mean.
Compatibility
Pixar Cars is depicted perfectly on the front of this bottle, making it appealing to the eye as well as the nose. Kids will love being able to keep this in their room or on their shelf in the bathroom and will always have a reminder of their favorite Pixar movie.
Ease of Use
We love that this body spray is fairly kid-proof as far as spraying goes. While it can become very strong, it doesn't feature a musky odor like many colognes do.
Bottle is sleek and elegant
Scent lasts throughout the day
Appropriate for boys of all ages
The box makes transporting it easy
Some reviewers feel it is too expensive.
ince 2012 Tous Tous Kids has been freshening the scent of little boys everywhere. This light fragrance has hints of a floral note that makes it perfect for casual daytime wear.
Read more
Age Range
The scent is appropriate for children of all ages and seems to last throughout the day. The smell is not too strong or overbearing, thus your child can wear it without getting a headache. The house of Tous describes the scent as daring like a mandarin, sweet like a candy apple, and refreshing like drops of water. With a scent like this, your child's spirits and confidence level will be lifted. The box even includes a few stickers for your child to enjoy.
Compatibility
The elegant blue bottle has a sleek design that will look good on your child's dresser as they continue to age. The bottle can even be packed in its original box to make traveling with it easier. With 3.4 ounces of perfume packed inside this bottle, it is sure to last your child for several months. The spray top will prevent your child from spraying too much when they are applying it without supervision.
Ease of Use
The sleek and elegant design of the bottle will allow your child to keep this on their dresser as they mature. The scent provides a nice smell to your child's clothes without being overbearing.
Made from pure essential oils
Has a light citrus and mint scent
Can be used all over the body
Great for puberty
Can be sprayed on clothing and other items
The scent only lasts roughly two to four hours
It's inevitable: Puberty is going to happen and with it, some unusual smells. With a fantastic blend of all-natural essential oils, Prep U is ready to help your child combat them all.
Read more
Age Range
Remember that pesky transitioning phase called puberty that we mentioned earlier? This body spray might be just the very thing to combat all of those weird smells that boys are now encountering on their journey to adulthood. This body spray is all-natural and filled with essential oils to ensure that your child isn't exposed to anything toxic or unhealthy. The scent is light citrus with just a hint of mint, making it subtle yet clean. It can be used all over the body and is dermatologist-tested to be safe for use in a variety of ages and also before and after exercise. It's designed to combat tough smells and cancel out and offensive odors that might add to a boy's lack of confidence after sporting events or a long day. This spray can also be applied to clothing and equipment so not only is it completely safe for your body, but it's safe for use just about everywhere else, too.
Compatibility
No animals were used when testing this product which is something that we truly applaud. While it's completely safe and thoroughly tested throughout each trial before completion, you can be assured that it came from a trusted source.
Ease of Use
Essential oils can be powerful in combating smells but also in helping focus and memory. The combination of citrus and mint helps to calm the mind while adding a comforting aroma that your child will smell throughout the day.
Criteria Used for Evaluation
Compatibility
For preteens specifically, puberty is something that comes on quick and provides kids with little mercy as far as how their body changes. It's completely out of their control and can cause a relatively significant amount of anxiety which is why arming them with tools they can use to combat it are so important. Body sprays and colognes can help to subdue any unsavory odors and when coupled with deodorant, your child will be unstoppable in the good-smell department.
Some of these sprays even contain essential oils that help to calm the nerves and boost moods, meaning your child can stroll out of the house every day feeling happy and sure of himself. Not to mention, he'll make a good and lasting impression and have an edge of maturity to his composure wherever he goes. It's subtle details like this that can really make a difference in a child's life and allow him to be a kid while still giving him a sense of adulthood. Similar to buying your child his first suit, a boy's first cologne truly sets the tone for the process of growing up and gives him a feeling of empowerment.
Ease of Use
Every little boy needs a little boost in the confidence department, especially right before puberty sets in. Many kids look to their parents and older siblings as their role models which means they might pick up many of the same habits. When all they want is to feel included and feel like they have common ground, a little bit of body spray is a no-brainer.
Even as babies, sprays can help to cement that bond between child and parent with the help of scent memory as well as the experience of their airways being filled with a pleasant, calming scent. It's something that many parents have noticed makes a difference in the life a child which was part of our reason for creating this list.
For preteens and teens, smelling great can have long-lasting effects both on their confidence as well as how they carry themselves. When you're not afraid to walk into a room after sports practice or hang out with your friends immediately after a long, hot day, that makes a difference. Body sprays and colognes can help to drastically change your child's life for the better and even make them more approachable.

Age Range
This one was super important on our list. There is nothing worse than getting so excited about your very first perfume or cologne, opening it up, and having it smell like your grandmother's linen closet from the late 1980s.
This is a task that can prove to be especially challenging when you're shopping around online for the perfect cologne for your child, but not if you're us! We've done our due diligence to avoid anything that could cause your child to have awkward flashbacks of their grandparents' bedroom and, even more so, their perfumes and colognes.
The good news is that body sprays aren't made like they once were and many of these even contain all-natural essential oils, which completely eliminates the risk of smelling like a musty mothball. If we do say so ourselves, it's a wonderful world we live in where colognes and perfumes can now be made with scents that are natural to the nature around us… And not specific to the Avon catalog.
Most Important Criteria
(According to our experts opinion)
Experts Opinion
Editors Opinion
Users Opinion
By Default

Parents, Did you Know?
Young children are sensitive with regards to smells and scents. Talk to your child, ask him/ her which scents appeal and choose something which the child will feel compatible with. This will be a regular part of your child's daily life and so it is very important that the scent is something which works well in social settings.
Parents, Did you Know?
Look very closely at the ingredients used for making a perfume, the rule of thumb is the more natural the ingredients the less likely that skin allergies or irritations will happen. Your child will be happy to wear a scent of his or her choice and the less use of artificial ingredients the better the comfort for your child's skin.
Frequently Asked Questions
q:

How often can these perfumes be used?

a:

Your child can use them as often or as little as they want. They've all been certified safe, thoroughly tested, and are practical for everyday wear. While some are stronger than others, they're all fairly subtle and shouldn't be too overwhelming.
q:

Could girls use these, too?

a:

Yes! There are several Marmol & Sons scents on here that could definitely be used as a unisex perfume. Since many of the scents are crafted with essential oils, there's nothing to say that they're strictly for use with little boys.
q:

Are the baby fragrances safe to spray on my baby's skin?

a:

Yes. While two of them do contain alcohol, they're still safe for use with your baby. We do recommend spraying on your baby's clothing first to see how they react with that and even if that proves to be okay, we would still avoid spraying anything directly on your baby if he or she is under the age of two. Aside from potential irritation, it could make them uncomfortable overall. These sprays are meant to deliver a pleasant scent around them, not necessarily on them.
q:

How travel-friendly are these bottles?

a:

Most of them are glass which requires a little extra care in order to be traveling with. Alternately, we do have a body spray that comes in a plastic bottle and can be slipped into a backpack for easy portability.
q:

Would you recommend these for use on a four-year-old?

a:

All sprays should be used in moderation and under parental supervision, at least for children under the age of ten. Kids won't immediately know how to use these sprays which might result in spraying too much or not enough, plus, they'll be happy to learn from someone with experience!
q:

Can adults use these as well?

a:

We have heard of some parents using these sprays for themselves, yes. There's no specific age limit on them unless otherwise specified (i.e. for babies).